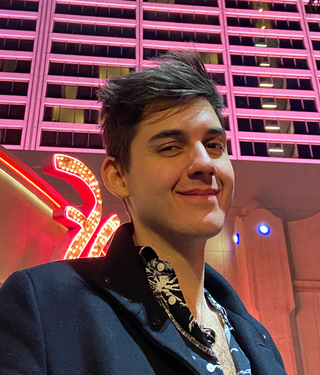 Hi, I'm Matt.
Queer Men's Life Coach
Creative Arts Therapy Masters Degree
Meditation Teacher (200hr MTT)
Tarot Card Reader (14+ years)
Tantric Embodiment Guide (8+ years)
Crystal Energy Healer (7+ years)
Queer Mystic
Goofball.
Interested in working with me?
Click the button below to book a free 30 minute consultation call so we can connect!
I'm Matt, and I'm passionate about empowering queer men to thrive authentically. I come from a wide background in various healing manners and a strong commitment to personal growth, I offer unique and transformative coaching experiences tailored to your specific needs and desires.

With a Master's Degree in Certified Creative Arts Therapy, I have been able to use the power of art, and creativity as unique tools for healing and self-discovery. My extensive training as a Meditation Teacher (200hr MTT) enables me to guide you on a journey of self-discovery, inner peace, and mindfulness, all critical milestones in our work towards healing.

With over 14 years of experience as a Tarot Card Reader, I can help you gain insights, clarity, and guidance in your life's journey. With these skills we can make informed decisions about your future with confidence. Additionally, my 8+ years as a Tantric Embodiment Guide brings a deeper understanding of your body's wisdom, exploring sensuality, pleasure, and connection in a safe, uniquely queer, and supportive environment.

Additionally, my 7+ years as a Crystal Energy Healer allows me to integrate the powerful energy of crystals into our work, promoting balance, healing, and spiritual growth. As a Queer Mystic, I've embraced my spirituality and hope to help other queer men who wish to reconnect with spirituality in a safe environment guidance to do so. My journey over many years has given me a profound understanding of the interconnectedness between our inner selves and the world around us.

My own personal journey as a gay man has been filled with my own challenges and discoveries. I've experienced the struggles of acceptance, self-love, and finding my place in the world. This journey is the root of my passion for helping other queer men navigate their own paths to self-discovery.

As a Queer Men's Life Coach, my mission is to offer expert guidance and sexual coaching to gay, bi, pansexual, trans-masc, and questioning men. I firmly believe that by exploring these key aspects of our lives, we can create profound and positive transformations that lead to a fulfilling and authentic existence.

Together, we'll discover your unique path and practices to bring you greater peace and fulfillment. We can address sexual wellbeing, embracing a healthy and satisfying relationship with your desires and physical body. Improving communication and embracing vulnerability will pave the way for healthier relationships with lovers, family, friends, and colleagues. And most importantly, we'll focus on identifying your true life's purpose, empowering you to achieve your dreams and create the life you desire and deserve

With a range of methods, including one-on-one coaching, group sessions, and workshops, I've helped countless queer men overcome challenges, develop new skills, and adopt a mindset that fuels growth and healing. Your journey toward empowerment and authenticity begins with my unwavering support and guidance through my many offerings.

My goal? To help you empower yourself, your sex, and your spirit. Together, we'll unleash your true desires, align you with your authentic self, and create a life that brings you complete fulfillment.

Are you ready to embark on this transformative journey? Book your consultation and begin your path to living your best life.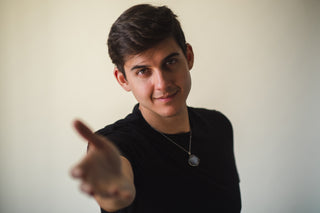 Interested in working with me?
Click the button below to book a free 30 minute consultation call so we can connect!