As your Queer Men's Life Coach, I blend my extensive skills, experience, and wisdom to meet you where you are and guide you towards profound transformation.

Throughout, I'll support you with in-between session accountability and a holistic approach that addresses every aspect of your experience. Explore all the possible ways we can work together below. ♥
Awakened Queer Man Program
Imagine a transformative three-month journey where you receive unwavering support to become your most authentic self. Gain clarity, confidence, and a profound sense of purpose as we focus on four key pillars: Mindset, Embodiment, Relationships, and Purpose. Embrace the power of this program with accessible payment plans.

This is the Awakened Queer Man Program.

Included in this very special offering:


Weekly 1:1 Zoom Sessions
In-Between Session Support on Voxer (free chat app)
Practical strategies to shift you to a positive Mindset once and for all
Guided experiences to connect you to total erotic and spiritual Embodiment
Support in creating queer community and fostering lasting Relationships
Alignment to your life's Purpose so you can live with meaning and empowerment
All-Access Pass to Mattarot's Library of Courses to integrate new practices in your life
Mattarot's Guided Meditation Series, plus custom recorded meditations for your journey!
Assignments relevant to the session to crystallize the transformation
Option to meet in person and explore the coaching work together with a VIP weekend!
Ready to dive in? Schedule your FREE 30 minute consult below:


Other ways to work with me...
Experience the magic beyond these coaching programs with my monthly Queer Men's Zoom Meditation Circle, explore all-natural handmade essential oil crystal meditation candles, or deepen your meditation practice with my upcoming audio meditation library.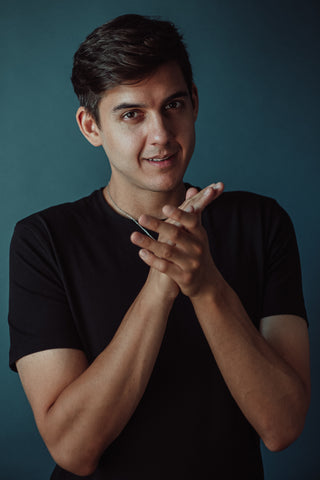 AT YOUR SERVICE.
I am here to empower your queer male sex, spirit, and self. Are you ready to embrace your full potential and create the life you've always wanted? Let's embark on this journey together. Schedule your free consult below.