S
truggling to find mental, emotional, and energetic peace in a world 
where things are constantly shifting and changing? 
Have you t
ried therapy, life coaching, shamanic journeys, or other forms of Spiritual Guidance but still feel stuck?Are you curious about how you can facilitate personal growth in a holistic way,
but aren't sure where to start?
─◇─
You've come to the right place.
─◇─
Clearing the clutter in your mind seems overwhelming...
Processing emotional/psychological trauma seems exhausting...
And finding a path to Spirituality seems out of reach.
Here's the thing: How we perceive internal challenges can set the tone for how we address them...and I am here to help you carve out a path on your journey.
Your Sacred Journey.
─◇─
Ready to learn more?
Click here to fill out this application form,
and I'll be in touch to follow up with a free 30 minute clarity call.
─◇─
Everything is Energy, and Everything is Connected. 
Your mental health, emotional health, energetic health, sexual health, self-esteem, and the relationships that you have with yourself and others are all connected.
The Goal of working alongside you on your Sacred Journey is to identify, examine, explore, and create a safe healing space for any issues you wish to explore...issues you and I identify together.
─◇─
The Sacred Journey is a 1:1 Three-Month mentorship that integrates all aspects of my healing techniques. 
Healing is complex and does not happen overnight. It takes time and exploration.
Together, we will explore spiritual practices and psychotherapeutic theory, to carve out a healing path for your Sacred Journey.
─◇─
Ready to get started?
─◇─
This isn't signing up for therapy and having someone diagnose you with something from the DSM.
This isn't registering for an intense coaching program that expects you to follow rigorous routines and practices.
This is an agreement to yourself to explore and understand what your blockages are. This is a contract to commit to your personal growth by exploring all facets of your life and how they can be illuminated, healed, and transformed.
This is a self care journey, accompanied by a healer with over 10 years of experience to walk alongside you on your path.
As a trained Creative Arts Therapist (MA), I draw upon psychotherapeutic theory, models, and practices to 
enrich the healing process, which include: 
Re-Writing Your Story, Exploring the Roles We Play in Life, Using Art and Expression as Therapy, Unpacking Trauma in a Safe Container, Developing Long-Term Goals for Healing, and Empowering You to be You.
I also integrate Spiritual Practices with Therapeutic Approaches for a holistic approach to healing, which includes:
 Meditation, Energy Healing, Crystals, Daily Energy Practices, Manifestation, The Chakras, Astrology Basics, Channelling Eros, Embracing Intimacy, Tarot and Oracle Card Readings. 
Your Journey is as unique as you are. My goal is to meet your needs. 
With extensive experience working with different diagnoses and other life issues in clinical and private practice, I am is prepared to meet you where you're at.
Challenges to explore together include: 
Anxiety, Depression, Grief, Coping Skills, 
Relationships, Sexual Abuse, LGBTQ issues,
PTSD, Trauma, Self-Esteem, Life Transitions, Finding Purpose, Cultivating Self Care, and more...
3 Months. 
12 Sessions. 
Ongoing support between sessions. 
Blending the therapeutic with the spiritual.
A Sacred Healing Journey designed
with you, and for you.
What awaits you on your Sacred Journey?
 ─◇─
I am here to serve you on your journey.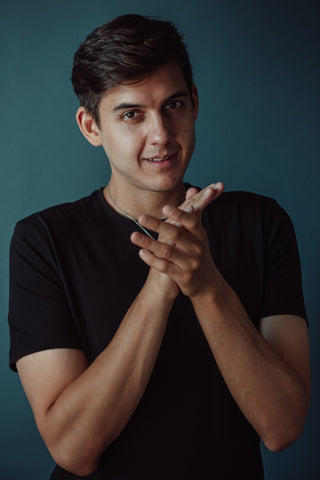 Want to explore working together? Book your free 15 min consultation now!
Explore all of Mattarot's Offerings
Multi-column
Column
Use text to focus on your chosen product, collection, or blog post.
Column
Use text to focus on your chosen product, collection, or blog post.
Column
Use text to focus on your chosen product, collection, or blog post.
Column
Use text to focus on your chosen product, collection, or blog post.